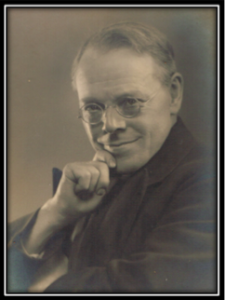 Beginnings at Goodes Lane. . .
The Reverend Harding had already been minister for 14 years when the new church building was opened on the corner of Goodes Lane in February 1926. He was a well known and loved figure in Syston. During the next 9 years until his retirement, he led the church and oversaw its many groups and activities, including a Choir, Sunday School, Adult School, Girls' Life Brigade, Boys' Own Club, Women's Meeting, Tennis Club, Football Club, Bohemian group and a Christian Endeavour group. There were also many fundraising events, including an annual Garden Party, Bazaars and Drawing Room Concerts.  The work of the Rev. Harding is commemorated on the wall at the front of the church.  The Rev. Harding also set up the Syston Girls' Brigade in 1928.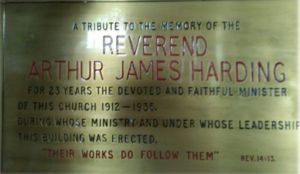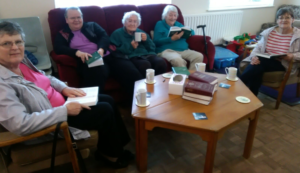 The women's meeting still runs! However, it is now known as the 'Fellowship Meeting', as both women and men attend!